3 Essentials for Seniors Traveling in Retirement
Traveling – Finances
Whether you're currently retired or retiring soon, you're probably being bombarded with enough doom & gloom so we'll skip that. While it might not seem like the rosiest time for retirement, that doesn't mean you shouldn't enjoy it.
You just need to do what you've always done: plan ahead, enjoy yourself responsibly, and take advantage of the help that's available.
Read on about 3 essentials for smooth sailing in retirement… pun intended!
1. Hire a Financial Advisor
Nothing makes traveling easier than having the proper budget and knowing it won't cause strain later on. Factor this into your financial plan so that you can get the most out of your money.
A recent Vanguard study found that, on average, a hypothetical $500K investment would grow to over $3.4 million under the care of an advisor over 25 years, whereas the expected value from self-management would be $1.69 million, or 50% less. In other words, an advisor-managed portfolio would average 8% annualized growth over a 25-year period, compared to 5% from a self-managed portfolio.1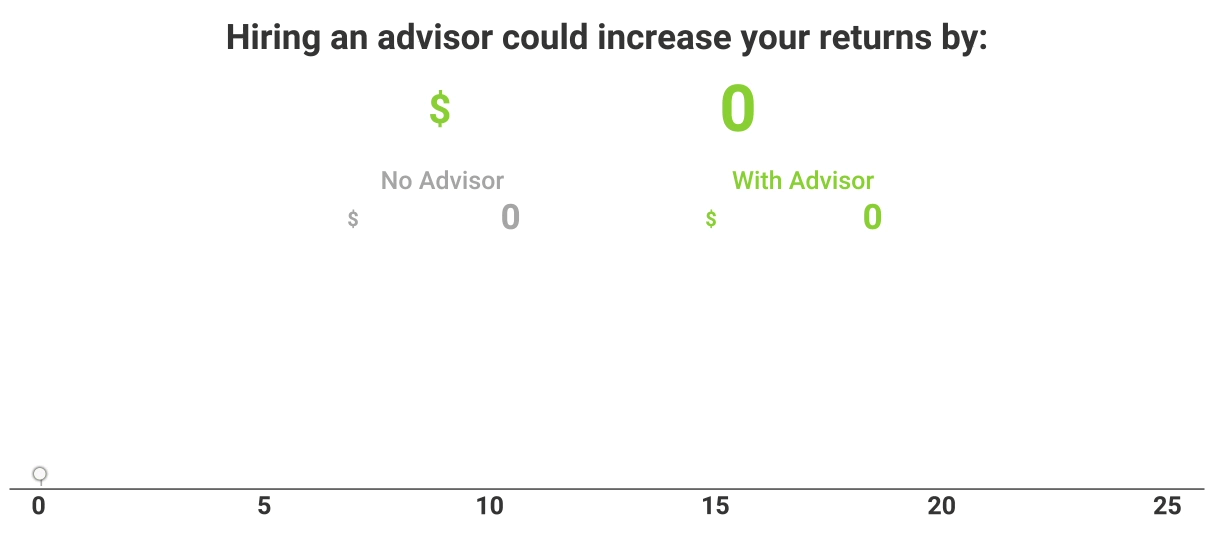 Even if you have an advisor, the retirement phase of your life is a whole different ball game and it doesn't hurt to re-evaluate. Make sure you are getting help with more than just managing your investments (Estate & Tax Planning).
Take this Quiz & Compare Vetted Advisors
2. Take Advantage of Travel Rewards
As a senior, you may be interested in maximizing your travel rewards in order to save money on future trips. One way to do this is by signing up for a credit card that offers travel rewards. Many credit card companies offer special deals and bonuses for seniors, including extra points or miles for travel-related purchases.
When choosing a travel rewards credit card, be sure to look for one that offers a high earning rate on travel-related purchases and flexible redemption options. You should also consider the card's annual fee and any other perks it may offer, such as travel insurance or concierge services.
Click here to see the Best of 2023
3. Ensure You Have the Right Medicare Plan
If you're planning on traveling in retirement, it's important to make sure you have adequate medical coverage while you're away from home. If you're enrolled in Medicare, you may be wondering what coverage you'll have while traveling.
Medicare Part A (hospital insurance) and Part B (medical insurance) generally cover you when you travel within the United States. However, Medicare does not cover medical care you receive outside the U.S., except in very limited circumstances. If you plan to travel abroad, you may want to consider purchasing a Medicare supplement policy or a travel insurance policy to cover medical expenses while you're away.
It's also a good idea to bring your Medicare card with you when you travel in case you need to seek medical treatment. You can also enroll in Medicare Part D (prescription drug coverage) if you're not already enrolled and want to have coverage for prescription drugs while you're traveling.
Bottom Line
Large expenditures in retirement on non-essentials can be scary, but with the right plans and protections in place you can have the peace of mind to ease up and enjoy yourself.